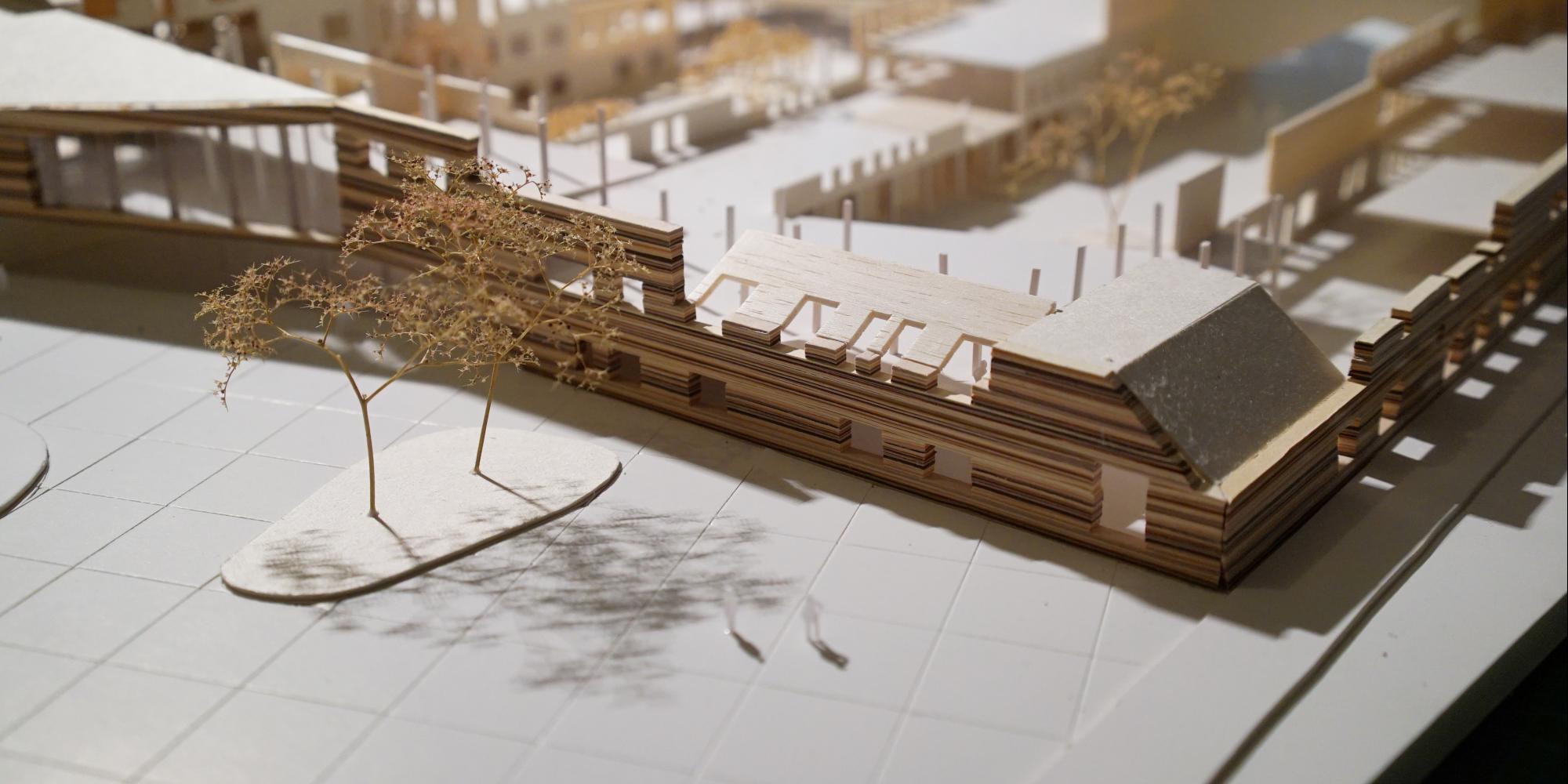 When mentioning sustainable architecture, one generally thinks of designing a building that respects the environment with low-energy consumption and minimum embedded carbon. A building that lasts in time and which is healthy and comfortable for the users. Today, these goals are generally achieved. The next step is to consider a building that can even have a longer lifespan within these criteriums: this can be achieved by reusing an existing structure to give it a second life.

The project consists of transforming an office building into a primary and secondary school. This new program suits well the building according to the classic concrete frame (3.6m x 3.6m), which is interesting to convert into an educative space. Moreover, a school is a key element in the development of a new sustainable neighbourhood: creating interaction between people and teaching them how to live sustainably. By modifying the existing structure and reimplementing the removed materials combined with some other local bio-sourced materials (straw and timber), an energy-effective, healthy and comfortable design can be reached while decreasing the embedded carbon of the building.

According to some ideas of active pedagogy, three main elements were used to design the new building: connection with nature, a varied program and social diversity. Social interaction in the building is promoted by including a public library in the school and by mixing the multiple functions. The spaces are designed to encourage the sharing of experiences in a comfortable atmosphere.
Academic year

2021-2022

Study year

MA1

Structure Material

wood, mixed, stone, brick

Structural System

reusable, masonry, adaptable

Programme

public building, public space

Approach

sustainable design, refurbishment & conversion

Course(s) attached

ARCH-H400

Date of defense

23 September 2021

Affiliation

BRUFACE