Mix-City: Industry & Housing
What building design for a Sustainable Urban Regeneration of Brussels Capital Region?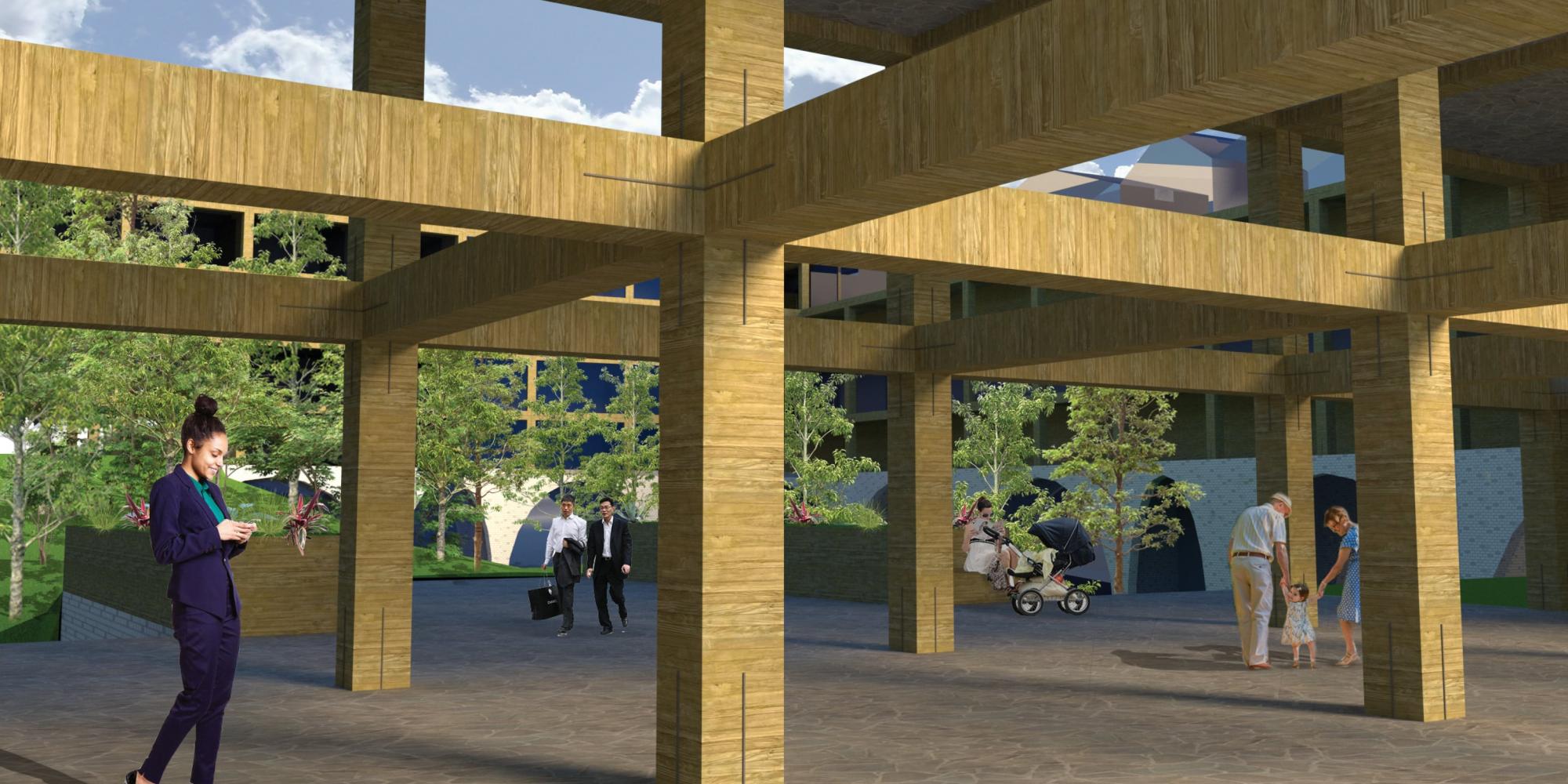 Local production is a path towards sustainability. Thus, industries are brought back in our cities. However, would you like to live above an industry? This project does more than mitigating the drawbacks. It proposes a win-win situation by sharing spaces that can live through the days and evening, the weeks and weekends.
Local production is enabled by a ground floor of 15 ateliers for small and medium companies, and green houses for urban farming on the roofs. Logistics is an important part of industries. Thus, the ateliers are organized in two rows parallel to the northern street. The unloading docks are located in the inner court of the building, while the showrooms and offices are on the façade.
Local materials are chosen, with brick arches for the industry and a wooden grid of columns and beams for the housing at the central layer of the building. This structural grid enables a very strong flexibility for changes in function for future uses.
A central forest is landscaped to connect all spaces and create a united sheared area. It also promotes biophilia, well-being at work, and biodiversity. A water pound protects against storm flooding and acts as a wetland to purify water that is pumped for industry cleaning. This forest is central to the project like an expression of the responsible protection of the community towards nature, but also like an image of the nature as a necessary linking pillar for social and economic sustainability.
Assignment title

Architecture Project of a building in the Heysel Plateau and the Stadium Area Masterplan.

Academic year

2021-2022

Study year

MA1

Structure Material

wood

Structural System

beam-column

Programme

other

Approach

sustainable design, refurbishment & conversion, sustainable urbanism

Course(s) attached

ARCH-H400

Date of defense

24 September 2021

Affiliation

BRUFACE