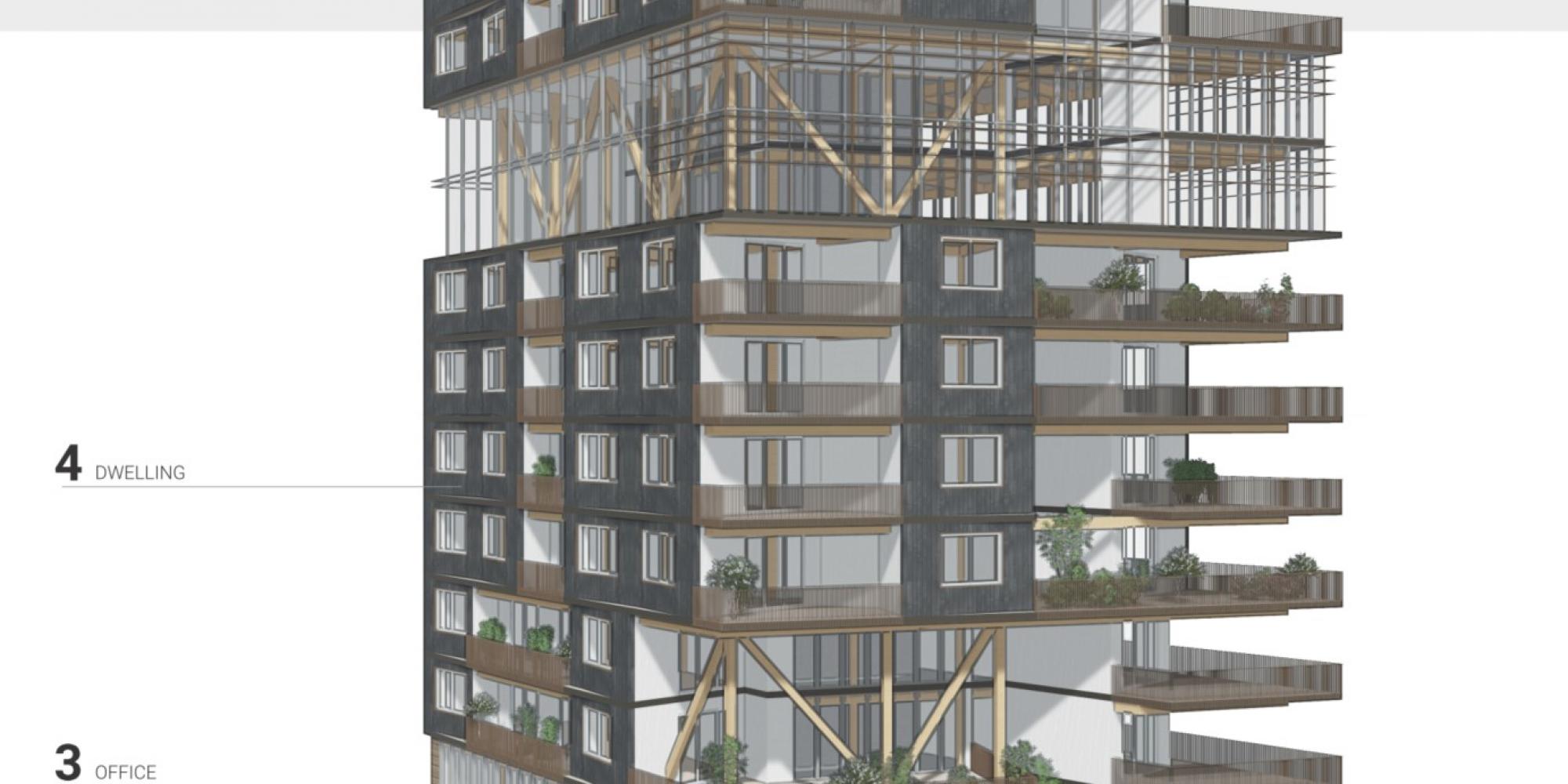 First, a few words about the name of the project, BJÖRKSNÄS is the name given by IKEA to my nightstand. While working Hard on the studio this nightstand has inspired me with...
1. A material: The wood, which is more sustainable than other construction materials with a negative carbon footprint.
2. A structural concept: The post and beam system, which allows a large flexibility and modularity of structure.
3. An architectural concept: Open spaces between the different functions.
The BJÖRKSNÄS project, located at the entrance of the site of the west station is intended to be a new landmark in Brussels.
Academic year

2021-2022

Study year

MA1

Structure Material

wood, reinforced concrete

Structural System

beam-column, shell, plate & membrane

Programme

housing, public building, mixed (housing and public), public space, structure & detail

Approach

sustainable design

Course(s) attached

ARCH-H400

Date of defense

24 September 2021

Affiliation

BRUFACE