Co-design in Architecture
Use of participative approach for the revalorisation of a municipal library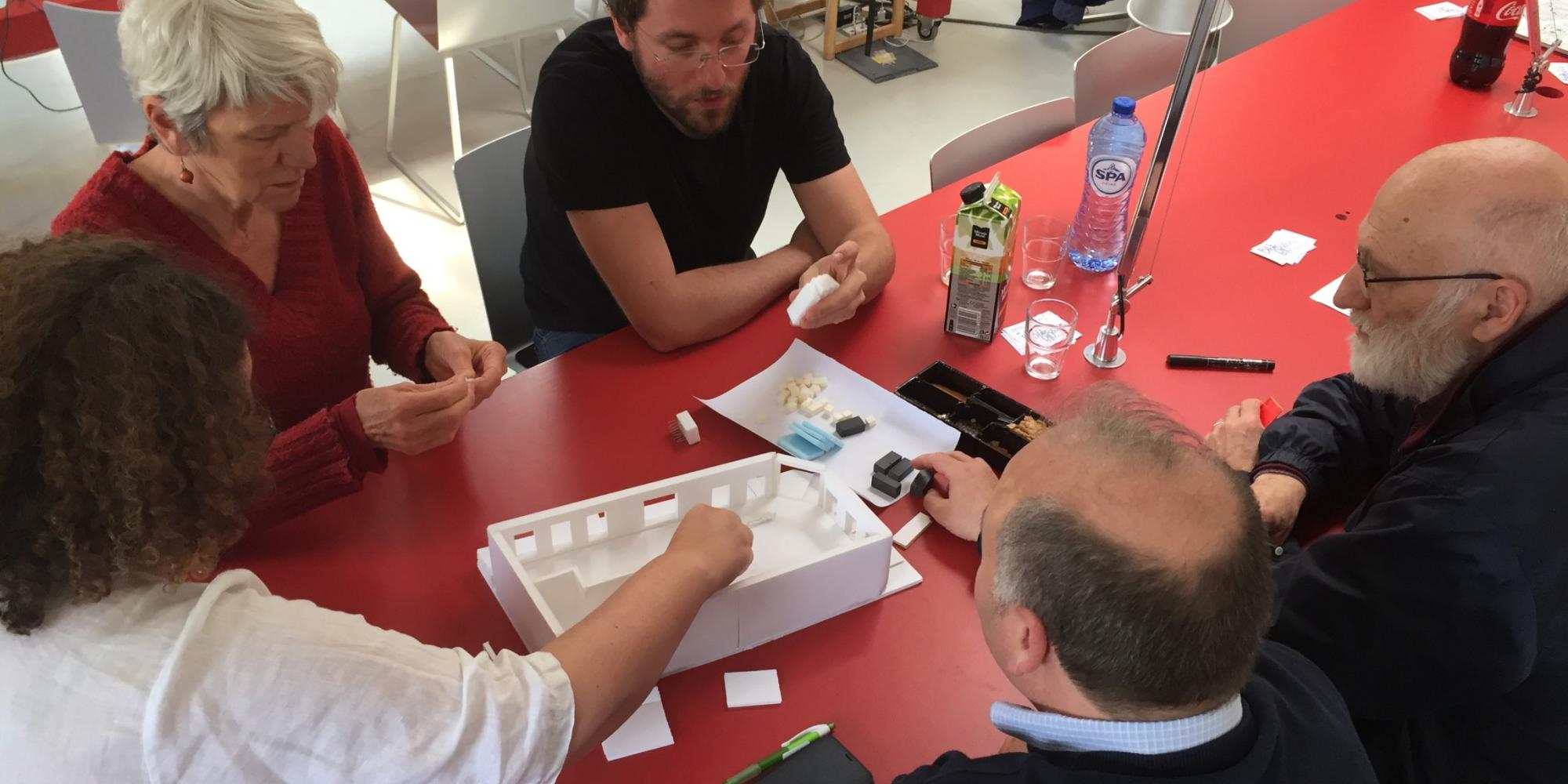 How and to what extent can the participative approach can be implemented for the revalorization of a library?
Nowadays, book libraries are moving towards a new role. They are no longer places only to borrow a book, but indeed have become more than social places. Hosting several activities for the citizens, they also became places where people can work, create and learn together.
Inspired by these new rôle, libraries could therefore be designed using co-design methods. In short, co-design highlights that any new concept does not necessarily have to be only driven by costs, efficiency, nor quality but preferably by more collaboration between the several stakeholders involved.
This master thesis considers the application of these concepts in the case of the revalorization of the "Bibliothèque adultes de Watermael" in Brussels. This library is currently facing a visibility issue as it is housed in the same building as the cultural centre "La Vénerie". Consequently, the goal of this master thesis is to investigate how co-design can be integrated in this case study, and to assess whether (and to what extent) it can be done. The research was conducted thanks to an inductive methodology divided into two steps: a state of affairs and a participative approach. The state of affairs consists of a timeline of a project currently being held for the building, as well as interviews. The participative approach consists of a workshop with three activities and involves several stakeholders. The intermediate results from the state of affairs shows that some participative approach had already been tried during the ongoing project. The same results showed that in order to have co-design, some prerequisites need to be met. Indeed, institutions must first favour such an approach; otherwise, no co-design can occur at all. This is also tied to the fact that these institutions need to be ready to change their view on ways to work, as co-design is still young. Additionally, a clear vision and clear objectives need to be set.
The library had a clear vision, but the objectives regarding this vision were not clear yet. Following these results, a workshop was thus organized, and its first goal was to clarify the objectives regarding the building. This workshop showed that co-design might be an excellent answer to the stakes of the library, as the stakeholders present during the workshop decided to go on with this kind of approach. Momentum was created, which exemplifies the benefits of introducing co-design approach.
Academic year

2019-2020

Date of defense

24 June 2019

Theme

collaborative design, participative approach

Director 1

Samia Ben Rajeb (ULB)