Nature-Based Solutions for Cities
Development of a User-Friendly Catalogue Including a Flexible Search Tool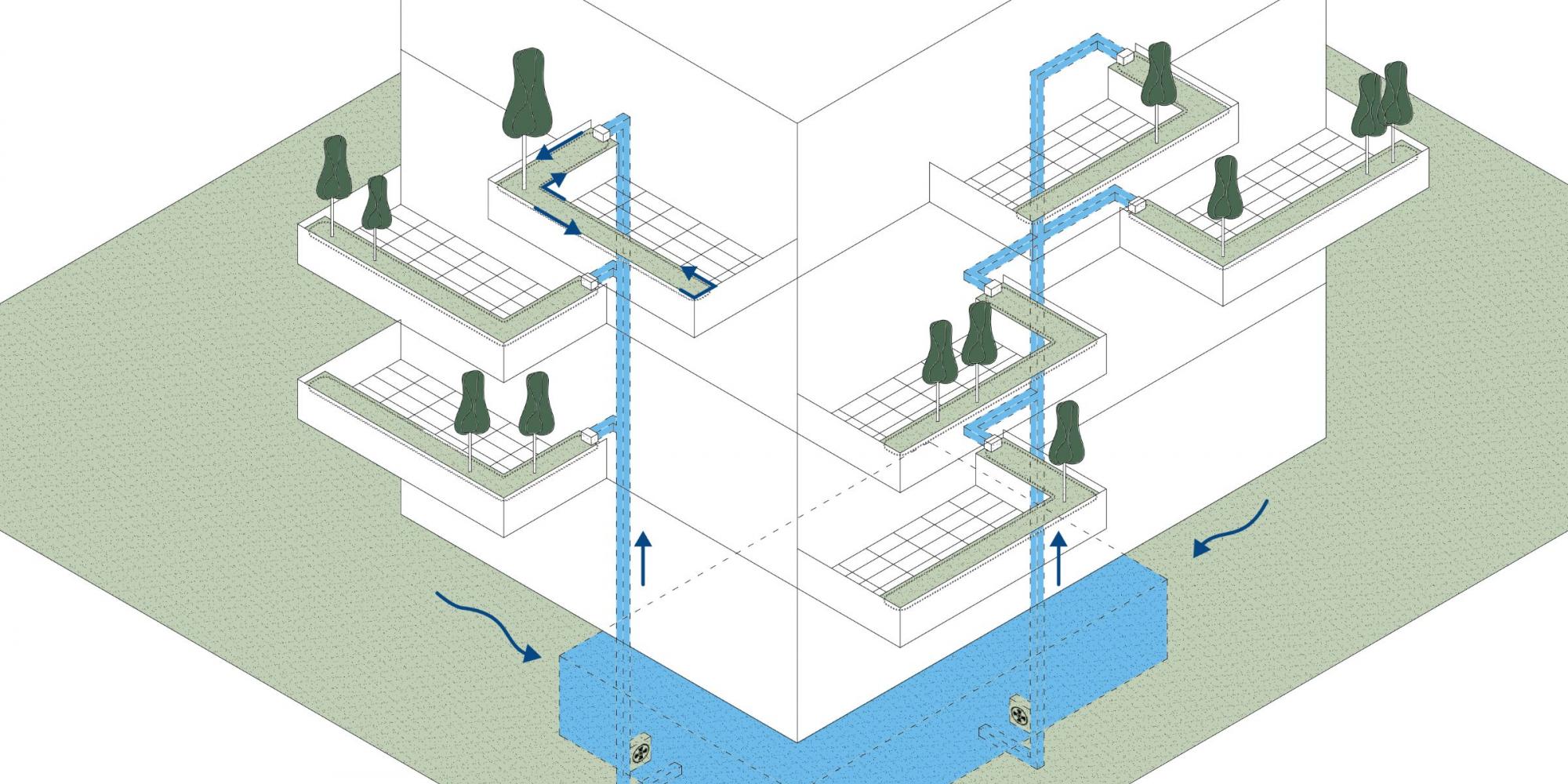 How to develop a user-friendly catalogue including a flexible search tool?
As a result of both climate change and demographic growth, cities are currently facing major environmental, social and economic challenges. Urban nature-based solutions are increasingly seen as ideal methods to deal with these issues. These have the ability to mitigate the effects of extreme climate events as well as to improve the liveability of the city. In order to promote the use and to increase the understanding of urban NBS, a user-friendly catalogue allowing an efficient search for, and choice of, suited NBS is needed.

One exhaustive definition of urban NBS will be drafted in this master thesis. In addition, a comparative analysis of existing documents about urban NBS will be performed in order to indicate contemporary issues. The target audience of the to-be-drafted catalogue is researched to fully answer to the users' needs. A user-friendly paper version of the catalogue, as well as a digitalised flexible search tool, will be delivered. For this reason, the structure, content and representation of the proposed catalogue are defined in depth. Finally, to provide the user with a more complete catalogue of NBS, innovative solutions which are specifically interesting for Brussels are included as well.
Academic year

2020-2021

Date of defense

23 June 2020

Theme

nature-based design

Director 1

Achmed Z. Khan (ULB)

Director 2

Philip Stessens (ULB)