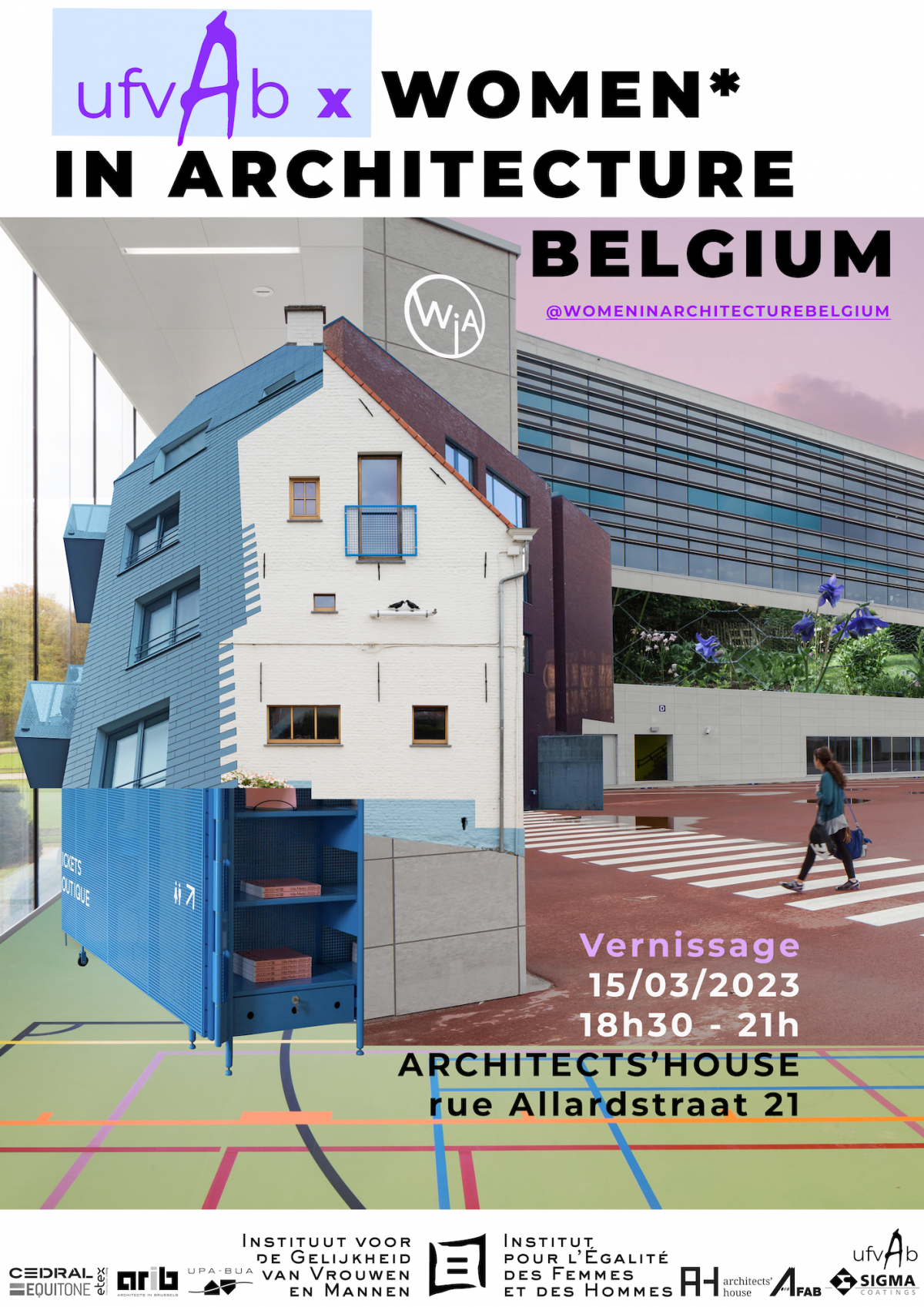 Invitation vernissage ufvAb
1 March 2023
The exhibition, accessible on www.ufvab.be from 08/03/2023 to 30/06/2023, features the work of more than 30 architects who participated in the take-over of the WIA INSTAGRAM page between 8 March 2021 and 8 March 2023. It presents a portrait of each architect in the form of an artistic collage by architect artist Giulia Lazzara (Cinéma Jolia) as well as a selection of the participants' projects and researches.
Dear architect and architecture lover,
The UfvAb is very pleased to invite you to the cocktail party + walking dinner for the presentation of the virtual exhibition WOMEN* IN ARCHITECTURE BELGIUM that will take place on Wednesday 15 March 2023 from 6h30 pm at the Architects' House, rue Ernest Allard 21, 1000 Brussels. Please RSVP HERE.
The Women* in Architecture Belgium exhibition we are organising finds its origins in the instagram page @womeninarchitecturebelgium: a unique platform to share and represent the practices of inspiring women* architects in an involved and inclusive way.
The Women* in Architecture Belgium exhibition is organised by ufvAb with the support of the Institute for the Equality of Women and Men.